Johnn De Mathew laid to rest in colorful event
The Kikuyu Artist lost his life on the night of August 18 2019,after his car rammed into a trailer while driving near Blue Post Hotel Thika.
De' Mathew had attended a fundraiser in Thika town which was in aid of his fellow Kikuyu artist Peter Kigia's child's medical bill.
He was pronounced dead at Thika Nursing Home where he was rushed for treatment. The country's top leadership led by President Uhuru Kenyatta, his deputy William Ruto and ODM leader Raila Odinga sent their condolences to the man they described as a brilliant and talented artist who enlightened the youth on culture and current affairs.
READ ALSO: Legendary Zimbabwean musician Oliver Mtukudzi bows out at 66
The tribute from the first wife, Wairimu was as follows:
"John and I had the opportunity and privilege of being husband and wife. But I was a partner and a friend to him. You truly were a wonderful and a kind man. You were the love of my life.
" You were the one who did everything humanly possible to protect us and our children, even in the face of all sorts of misconceptions.
"You truly were a family man and you understood the true meaning of marriage. Your life has taught me, unconditional love, your death has taught me kindness and the meaning of true friendship.
"I'm grateful to God that I had the opportunity to share your dreams, hopes, love, friendship and much much more. You were a man of the people and a hero to all who knew you.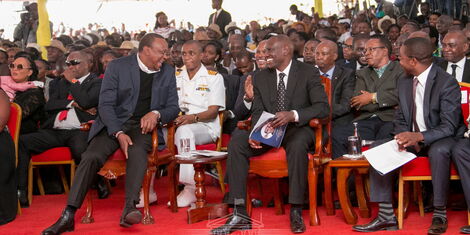 "You were a man who loved unconditionally and gave generously. A man who believed in sharing and caring. A man who put a smile on peoples faces. A man who was so full of life. A man who was a bigger star in his own light than most of us. A man whose star will continue to shine brightly for all of time.
"You will always be in my heart and the love I have for you will never die. The children and I will always remember and pray for you.
"As we put you, my love, to rest today, we will only bury your body. Your spirit, your soul, your amazing ability to give is still with us.
"John, you will always remain in my heart. I will always thank God the Almighty for the many years we have shared together," she concluded.
1,165 total views, 1 views today
SMS '

Truth

' to

22285

for EXCLUSIVE & BREAKING NEWS.
John De MathewKikuyu artistMuranga