US Rapper set free after pleading Guilty
Rapper Meek Mill has been set free and acquitted of all charges after pleading guilty of misdemeanor.
The magistrate dropped his case after he accepted a guilty plea for firearms possession.
He was subjected to stay behind bars for a couple of years but the court has come to his rescue and he will not spend any more time in prison.
READ ALSO: DStv debuts the controversial R. Kelly and Weinstein scandals on crime and investigation
The charges stem from a 2007 case that's kept him under court supervision for more than a decade.
The 32-year-old spent about two years in prison over a drug and gun conviction that was overturned this year because of credibility concerns about the arresting officer.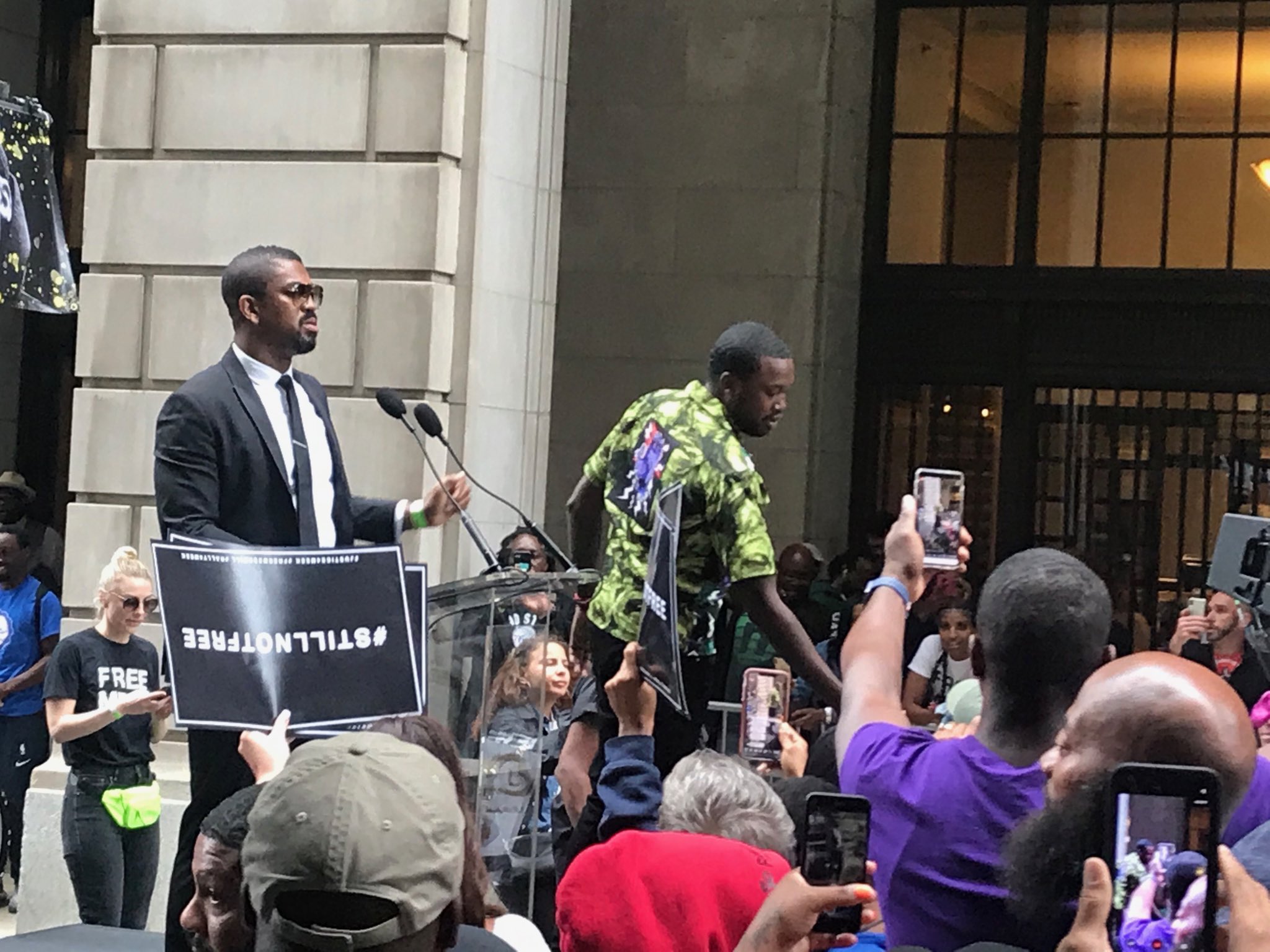 His supporters went on their social media to express gratitude from the ruling.
Meek Mill takes stage outside criminal court. Thanking supporters after judge. "Meek free. I'm not on probation." pic.twitter.com/hQlStEyPIv
— Katherine Scott (@KScott6abc) August 27, 2019
US Rapper Meek Mill pleads guilty to misdemeanor gun charge to resolve case that's kept him on probation most of his adult life. The 32-year-old rapper has reached plea agreement in Philadelphia after an appeals court threw out his conviction; he had served 2 years in prison. pic.twitter.com/JyNzhzzfsF

— David Maina Ndung'u🇰🇪 (@ItsDavidMaina) August 27, 2019
Meek Mill's Criminal Case Has Been Officially Closed 🙌🏾🙌🏾🙌🏾 pic.twitter.com/AjxyklpRoT

— DJ First Class™ 🏁 (@1DJFirstClass) August 27, 2019
After 12 years in the system, @MeekMill is finally off probation and his case has been closed. 🙌 https://t.co/BlYTdT8UfT pic.twitter.com/dg17xtDSYP

— Complex (@Complex) August 27, 2019
I'm extremely grateful that my long legal battle is finally behind me and I appreciate that it has sparked a much-needed discussion about probation reform and the inequalities that exist within our two Americas. pic.twitter.com/noDEA1HaRd

— Meek Mill (@MeekMill) August 27, 2019
916 total views, 1 views today
SMS '

Truth

' to

22285

for EXCLUSIVE & BREAKING NEWS.